Wages of Destruction
Bernd
07/09/2019 (Tue) 20:28:52
No.
27926
del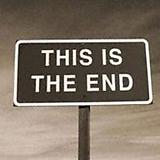 As I promised I'll write about this book.
It's quite lengthy but you'll reach the end if you read at your own pace. Most of the book isn't dense for me, an economic layman, with the exception of the parts about trade, which left me confused. I'll write what I manage to understand.
The author wrote it to argue in historiographical debates and make some points, but I read it just to add to my historical knowledge.

I'll write in sections, at most one a day so Bernd doesn't get overwhelmed, and will try to make the sections more thematic rather than just a sythesis of each chapter, as Hitler himself suggests in Mein Kampf for how one should mentally organize knowledge. I want to write about:

-Trade and controls of foreign currency and raw materials
-Budgets and revenue
-Agrarianism
-Businessmen and workers
-Consumer goods
-The fate of different industries
-Rearmament
-General progression from 1933 to 1939

If I give up on writing I hope at least to cover the prewar period. I also hope to write on:
-Armaments priorities until 1940
Message too long. Click here to view full text.